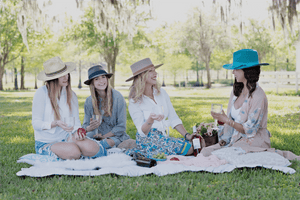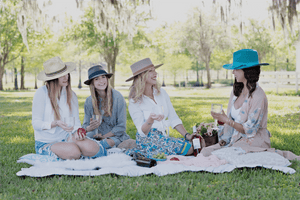 Where Fashion Tastes
Match Taste Buds
Find Your Perfect Wine Drinking Hat
DRINK WINE.
WEAR GREAT HATS.
Be the life of the party. My Wine Drinking Hat is a conversation starter, trusty companion, maker of new friends and something that has brought my wine squad even closer together. No matter what you have on, if you top it off with a Wine Hat you level up your look. Our logo was inspired by the peacock because of all its beautiful colors and inside the eye of each peacock feather is a W, which I believe stands for Wine. If you poured a peacock feather into a large bell shaped Burgundy glass, voila you have our logo. #featherinyourcap #peacocking
FIND YOUR STYLE
Something for everyone
An elegant hat is the perfect accessory to any outfit or adventure. We offer an array of different styles to compliment that event, trip, or day-to-day that comes your way.
Take a look
HELLO FRIENDS
I'm Renee hanson
I've been wearing hats while tasting wine and traveling around the world for the past twenty years, but it wasn't until recently that I noticed how many other oenophiles also loved a good hat. Why not officially marry these two amazing things that pair so well? We have created elegant, custom designed, branded hats that are inspired by the top wine regions around the world. So join us as we learn more about wine through fashion and give back to the community by donating a portion of each sale to the Chaine Foundation.
More About Us
★★★★★

I follow you because I am in love with every single hat and they make any outfit and occasion more special. The quality is amazing and the style is to die for!

Lindsey

Fleming's Island
★★★★★

I absolutely love My Wine hats because they're so beautiful , comfortable and versatile. I feel complete wearing these hats. They are the highest quality and they add such sophistication to whatever I have on. Very chic. 

Celia

Jacksonville
★★★★★

My favorite Wine Hat, is the gray fedora with the navy blue band. It makes me feel classy and unique. The quality and durability of this hat supersedes hats I've owned in the past.  I would recommend this line of hats to everyone! 

Tracey

Mandarin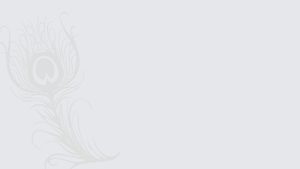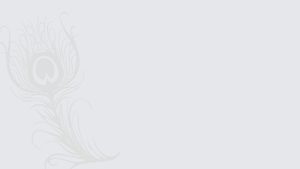 Ready to start?
Get ready for your wine hat journey by receiving our daily newsletters and members only deals when you sign up.